About Us
Since its establishment in 1972, A. Barkan & Co. Ltd. has been synonymous with uncompromising quality, professionalism and credibility, expressed by high-quality construction and adherence to project schedules.
The company's founder, the late Mr. Avraham Barkan, coined the motto that the company has lived by ever since: personalized treatment of customers, at all times and all places. We now see a second and third generation of young customers who come to buy their apartment from A. Barkan, like their parents did.
Business areas
A. Barkan & Co. Ltd exemplifies the aspiration to perfection in all areas of contracting. Over the years, the company has dealt in several areas:
Initiating and building high-quality residential projects
Construction of public buildings including schools, religious institutions and commercial centers
Construction of buildings in the business sector, with specialization in offices for the high-tech industry
Renovation and restoration of historically significant buildings designated for preservation
Management of real estate projects for entrepreneurs and various organizations
In addition to the 'tag of quality' attached to its projects, the company is staffed by highly qualified professional people. The company employs a team of certified, skilled and highly experienced engineers and foremen at each of its construction sites. This team specializes in management and execution of large-scale projects on the highest standard of construction.
As an economically robust company with a solid reputation proven over forty five years, A. Barkan has received the highest possible ratings (5c) given contractor companies by the Ministry of Housing, thus enabling it to build on an unlimited scale.
The company deals in initiating and building real estate projects – executing projects initiated by it, as well as managing and executing projects for other customers.
A. Barkan has initiated and built thousands of housing units in high-quality projects in Jerusalem, Gush Etzion (Efrat, Alon Shvut, Rosh Tzurim), Ma'ale Adumim, Kochav Yair, Kiryat Gat, Yokneam, Beit Shemesh, Beitar Illit, Elad, and more.
Among A. Barkan's customers:
Bezeq
Clalit Health Services
Jerusalem Municipality
The Hebrew University of Jerusalem
The Administration for Religious Buildings in Jerusalem
The Jewish Agency
Amot Investments
A. Barkan is a family company with a third generation already involved in the business, preserving the company's core values as well as the high badge of quality it is characterized by. The company's managers have formed an experienced, professional team around them, giving customers warm, personalized treatment from the start of engagement, throughout the sales process and even after its has ended.
The company operates out of the belief that each customer is a member of the extended A. Barkan family, and that each customer deserves the very best. The company's commitment to its customers is expressed in adherence to high-quality construction, keeping of schedules, integrity throughout the process and, of course, dedication and ongoing communication with the company's customers, as appropriate with family members.
The entire engagement period is imbued with a warm feeling of community and kinship. It is not for nothing that you can find customers purchasing their second and third apartments from A. Barkan, and benefiting from close service and guidance by the company over the years.
Marketing projects
Barkan in Kochav Yair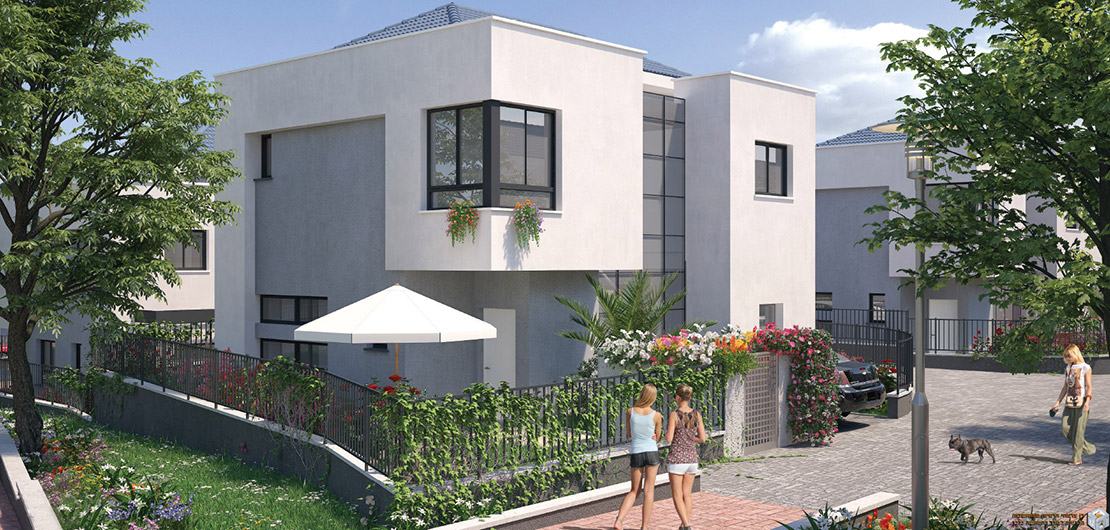 Tamar Hill, Efrat